I recently had the privilege of hearing Alan Horn being interviewed for The Hollywood Reporter. Now, for those of you who don't know who Alan Horn is, let me bring you up to speed. He was one of the founders of Castle Rock Entertainment (Seinfeld, When Harry Met Sally), then went on to become the President and COO of Warner Brothers (where he managed the entire Harry Potter and new Batman Franchises among other things) and now is Chairman of The Walt Disney Company. So, ya, you could say he's a pretty successful guy and might know a thing or two about success and leadership.
That's very well and good you say, but why are you writing about Alan Horn on a Color Code blog? Well let me tell you: During the interview, Mr. Horn was asked if he could share what his biggest key to success was, and I found his answer to be wonderfully applicable to what we try and teach here at Color Code.
He said, that when he was serving in the US military, he had the privilege of working under an officer that was an incredible leader. One day, Mr. Horn asked this officer what made him so good at what he did. This officer told Alan that he liked to imagine himself carrying around a giant key ring with 100 different keys on it; and, his main goal was to find which key belonged to which person. Once he could figure that out, the rest was easy. When he knew what made a person tick, he could inspire them, guide them, motivate them and even discipline them in a way that was mutually beneficial. This advice stuck with Alan and he decided to try his best to replicate the strategy. He told the interviewer that this approach to leadership and working with others has been the one thing he would pinpoint as having the most impact on his success.
As you can imagine, Mr. Horn's words really struck a chord with me and I couldn't help but relate them to what we teach here at the Color Code. You know, about how important it is to communicate with people from a perspective of their driving core motive instead of ours, and continuing to develop those interpersonal skills we love to share with everyone we can, etc.
So, my challenge for you today is to consider creating your own imaginary key chain with the skills you've learned—or have yet to learn—from Color Code and other sources and find the right keys for the people in your life. Who knows, maybe in a few years I'll be listening to you speak as some big shot? I certainly hope so.
Here's to a better you and me,
Joe England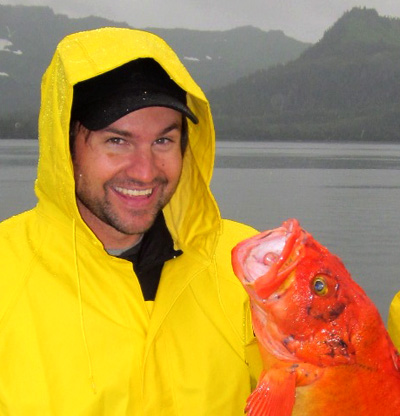 Joe England has known about the Color Code ever since 1994 when his Grandpa caused quite a family controversy by "quick coding" everyone.  Luckily, Joe could see the value in what Grandpa Don was going for and years later, when the opportunity arose to work for the Color Code, Joe jumped at the chance. He is a Yellow, enjoys Swedish Fish and typically gets along with children better than adults.